The Ode to Huub Foundation aims to archive, manage, maintain and publish the digital work of Huub Slabbers in order to keep it alive for future generations. Initially, some of the accessible files will be published online as a select collection of digital works.
"The original digital work of my father Huub FJ Slabbers dates from the period 1993 - 2000. It concerns an extensive oeuvre of approximately 1,500 works of art. This Magnum Opus came about through the surrender and dedication that he could happily afford as an artist in that period. The digital works were created in his final phase of life through a mix of concentration, urge to experiment and (in his own words) 'a sober diet of crackers and vegetable soup.'
During Huub's lifetime, in 1997, ten works were printed on various formats and carriers as a test. At the time, the collection was judged 'too modern' and the project to preserve and distribute Huub's work was halted. After Huub's death in 2001, I kept the shoebox with almost all digital files.
Recently I decided it is high time to make his digital art public. Because we are now twenty-five years later. How different the first reactions are now! The enthusiasm and perception of the viewers on the printed panels of the time, the first experiences with a number of test publications and a first exhibition of "Huub 2.0", as we will call it, invariably lead to encouragement and also disbelief: the work is now experienced as fresh, contemporary and very original… - 'Eric Slabbers'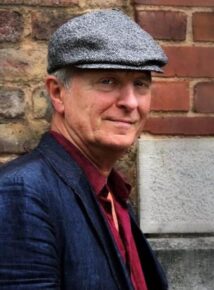 Eric Slabbers
Initiator Ode aan Huub Foundation, designer, product developer and online producer.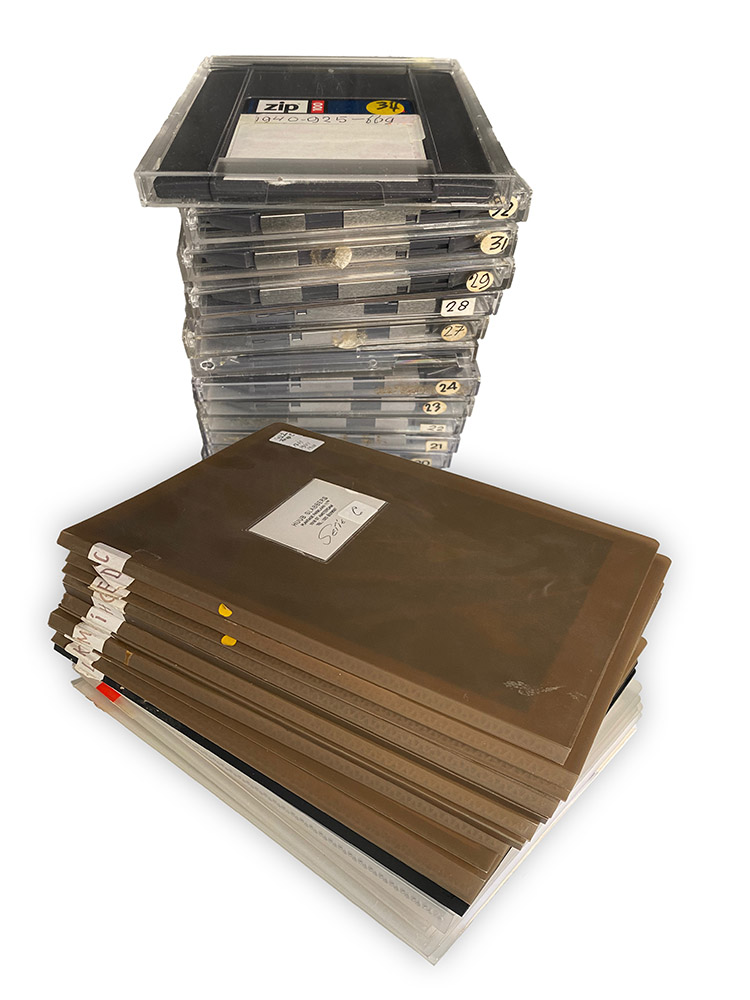 Perhaps the spirits are now more mature for truly original digital art, such as can be found in Huub's collection. In addition, the craftsmanship and perseverance of a man who is 84e exchanged his brushes and canvas for completely new tools an important part in this story. The narrative is absolutely distinctive and deserves extra attention.
Once again I would like to emphasize that the simple exhibition that has been on display for a select number of friends, acquaintances and a few people from the art world in recent months makes it clear that there is a genuine admiration for the works of Huub Slabbers. These encouraging responses prompted me to set up the Ode to HUUB Foundation. This has created a legal entity, where the entire estate can be accommodated and which is thus safeguarded for later generations.
There is also an extensive archive of photo negatives, slide material and the aforementioned 1,500 digital files divided over 50 discs. There is an extensive task to map, archive and publish these works. It is estimated that the most time and expense goes to restoring this obsolete form of storage of the 50 disks.
More than 800 digital files have been re-stored on CD-ROM in later years. The nearly 700 works on obsolete storage media deserve to be restored and archived by a professional, specialist institution.
Fortunately, Huub kept a print of almost every digital work in archive and provided it with coding. This makes it possible to get an overview of the total number of images that were produced. "
Machine Learning
A rendering of a number of works has been developed using artificial intelligence that is applied to the original works of Huub Slabbers according to a fixed protocol. The low resolutions of the original work were thus converted to ultra-high resolutions with which larger formats of 'Wallscapes' can also be printed. With the color intensity and range of today's printers, an astonishing result is achieved, predictable and consistent, that fully does justice to Huub's original color palette and detailing.